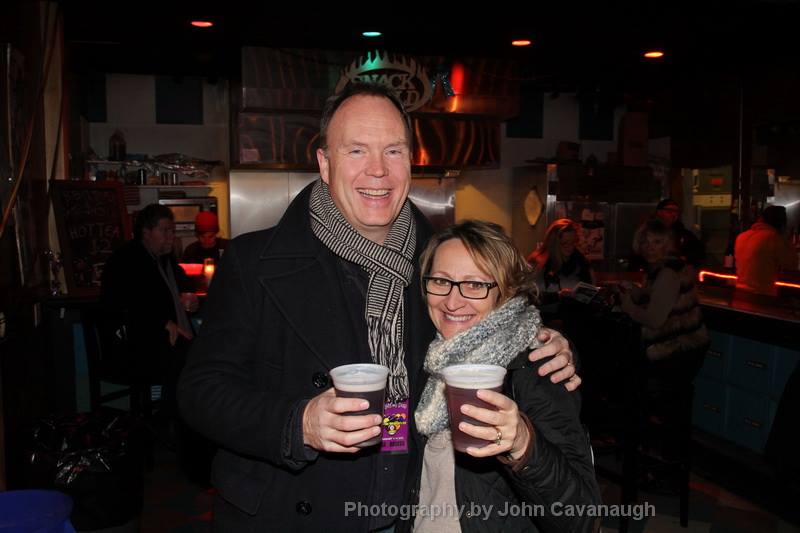 I was on my way to work and doing okay, until I heard the first chords of Racing in the Street. I'm not sure why it was that song at that time, but suddenly I was fighting an overwhelming urge to ditch the day job and head to the Shore. By the time Bruce started singing about his '69 Chevy with a 396, I desperately wanted to turn around. I wanted to call Ginette and tell her to put her make up on and fix her hair up pretty. I wanted to coax that red Rogue south towards I-81. To be honest, I don't think the car would've needed much convincing. I swear it could find its way to Asbury Park without anything more than the occasional combination of accelerator and brake and a stop or two at a toll booth along the way.
I stared up at the traffic lights forever. Beyond them, the four-lane blacktop was beckoning. An impatient driver behind me shattered my daydream with his horn. I took one last look up towards the 401, shook it off, finished my coffee and resumed my commute.
Missing the Light of Day Foundation's annual fundraising weekend in Asbury Park would be so much easier if it was just about the music. We've missed concerts before. Hell, we've even missed surprise appearances by Bruce Springsteen before. It's disappointing but it's nowhere near the sense of detachment we're both feeling since we decided not to attend Light of Day for the first time since 2008. For 14 years, Ginette and I have driven that dusty road from Kingston to Asbury to hear some great music and raise money for Parkinson's research. It was one of the first things I wanted her to experience when we met. I talked endlessly about how I'd been along for the ride since the beginning when music manager Bob Benjamin, after being diagnosed with Parkinson's at 38, decided to have a birthday party and instead of asking for presents he threw a party and asked for donations to Parkinson's research. I talked about my friendship with Joe D'Urso; one of the few musicians who's been at every single Light of Day show. Mostly I talked about being surrounded by a sense of community and purpose; all set to a Jersey Shore soundtrack. For that first trip, I put together a Jersey road trip playlist that included not just Bruce but Joe D'Urso, Joe Grushecky, John Eddie and Willie Nile. Springsteen – who so often jumped onstage with his buddy Joe Grushecky and the Houserockers - didn't show up that first year but Ginette was hooked anyway. From that point forward, Light of Day in Asbury Park was permanently etched into our calendar. A few years later, we went to Light of Day Canada in Niagara Falls. Meeting Dave Rotella changed everything. His enthusiasm for the cause and his passionate love of music made it easy to say yes to volunteering. That weekend, we drove emcee Vincent Pastore of The Sopranos to Toronto for a TV interview. Over the next 48 hours, Vinnie became our friend and our "agent". He told the powers that be in Jersey, "You have to bring Gord and Ginette down to Asbury". With Vinnie's endorsement we ended up working at the legendary Stone Pony. That added a different perspective to the weekend. We were volunteer stage managers. We lined up performers, made sure each band got on and got off at the assigned times and generally pitched in wherever we could. We started at 6pm and finished at 1am and never sat down for a minute but we loved it. Over the next few years, we put in the work and drank in the love. We had breakfast with Joel Plaskett, dinner with Dave Hodge and late-night drinks with Jamie, Danny, Peter, Joe, Hans, Willie, Jenn, Johnny, Jorgen, and Billy. By now, the weekend had morphed into four days but as the event grew, so did the connections. Charles and Kathy, Jake, Michele, Big Dee, J.R. – all people I now consider friends. And each year, that sense of community flourished. We were raising money and awareness and eventually we were going to beat Parkinson's. In the words of the great Willie Nile, "Once we're done with Parkinson's we'll move on to the next cause and we'll kick ITS ass."
After several years of this, it only made sense that we'd try running a Light of Day right here in our hometown. So, we did. Supported by our friends and artists like Joe D'Urso, Willie Nile, Miss Emily, Kent Nicholson, Steve Earle and Southside Johnny, we hosted Light of Day Kingston for five consecutive years. Laura and Candy came from Maryland and Florida, Frankie drove from Niagara, Tony and Bob came up from LOD headquarters in New Jersey, Bill came from Ottawa and Sammy came from Toronto. Vincent Pastore even made the trip up from NYC to host in our second year. I can close my eyes right now and access a looping film clip memory of Vinnie coming across the street from his hotel to the venue, walking through the doors of the BLUMartini and saying, "Gord, what a beautiful hotel! I opened the curtains and bam, I'm looking out at freakin' Lake Ontario." It still makes me laugh.
In January of 2020 we went back to Jersey for the 13th time as a couple. It felt familiar and fresh, new and comforting all at the same time. The world was whispering in the background about some strange virus but we were focused on using the power of music to end an incurable, progressive disease. As ever, the drive home was filled with new music, new stories and old love. We had no idea that the 2020 show would be a reference point for the next two years.
"I haven't seen a concert since Light of Day," became a refrain as we ZOOMED or livestreamed or Facetimed. We talked about how good it would feel once we could finally get together again and we hoped for a break in the COVID isolation. And then it happened. Sort of. We could travel again. Kind of.
In early September I booked the Berkeley Hotel for January and I crossed my fingers, but Omicron moved Light of Day to March and moved the potential of a soul-saving trip to the Shore from an almost sure thing to a near impossible thing.
Knowing the very distinct possibility that a positive test could either strand us in Watertown or cost us a border-imposed fine of $5,000 each, we pulled the plug.
Since then, we've gone about our daily routines and we've waited for spring and we've tried to ignore the impending sense of missing out; until Racing in the Street.
I guess I do know why it was that song at that time after all. Road trips are what Ginette and I do best and of all the road trips we've taken, 401 to 81 to 380 to 80 to the Garden State Parkway feels almost like the road home. From the minute we pull up to the hotel, to the minute we leave, we're surrounded by people we love and people who love us. We can walk into the Stone Pony or the Wonderbar or Asbury Roastery or McCloone's and see as many smiling, familiar faces as we can in downtown Kingston. That feeling is irreplaceable and this weekend, that feeling will be temporarily missing.
For those of you that do make it to the Shore, have a Jameson's at the back bar in the Pony for us and take a minute or two to remember just how Goddamned lucky we are to be part of this community. Where else can you be surrounded by people who travel hundreds or thousands of miles to sing arm-in-arm and put a little money in the kitty for a good cause?
To paraphrase that guy from Jersey:
Tonight, tonight the highway's bright
Out of our way, mister, you best keep
'Cause Light of Day's here and the time is right
For racin' in the street.