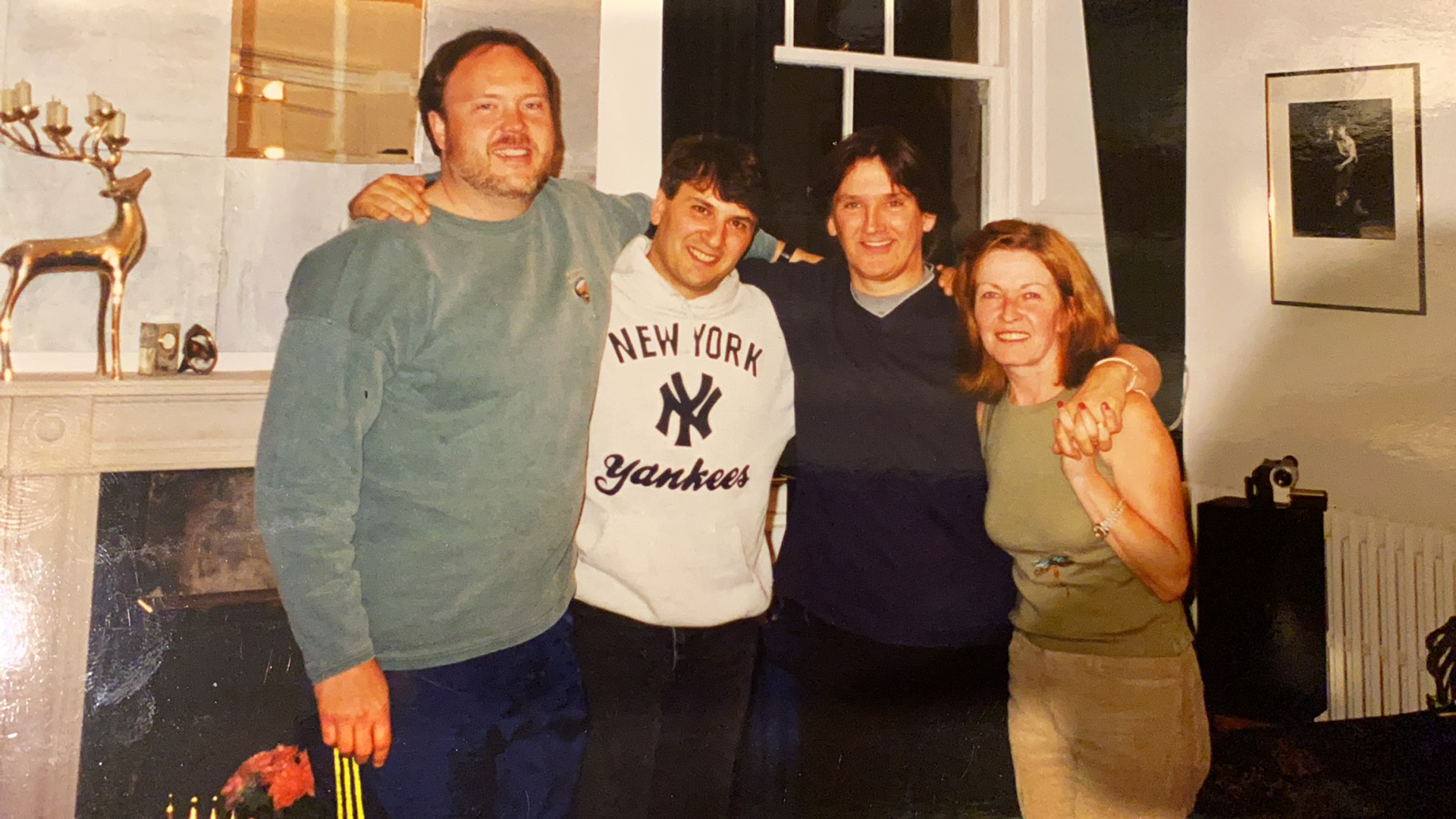 Originally written January 5, 2020
It's a strange kind of notion, to measure life by those we've lost but it's a path I've had to travel in recent years. I've often said that I'm a lucky man. I found love when I was sure I didn't deserve it. I found health when I thought hadn't earned it. I found success amidst failure, stability after turmoil and ultimately I put it all down to luck.
It wasn't really; or it might have been. I honestly don't really know. So much of our journey is based on chance. You could be sitting at home, feeling desperate and alone and somebody offers you a concert ticket. You're pretty certain it's a bad idea. You can think of six reasons why you shouldn't go, but you go anyway. You meet your future wife and you meet your future life. It's chance. It's choice. And yes, it's luck.
Lately, I haven't felt so lucky. I lost my mom on September 6, 2019 and then; I lost the father of a great friend, a childhood hockey buddy, a musical brother and a woman who, with her husband, set a benchmark for love and parenting that I couldn't quite grasp but a benchmark I always tried to reach. Vicky Mahwinney was the quiet, loving, beating heart of a family I've known since 2001. Vicky opened her home to Joe D'Urso and I at the insistence of her daughter, Lisa. Vicky had never met us. Lisa had never met us. Yet, when we showed up on her doorstep - on the Fife side of the Firth of Forth - she hugged us and suddenly we were home.
Home for a few days in the middle of a tour.
Home for my first birthday in my ancestral home of Scotland.
Home with cake and heavy cream and whisky and Sunday Roast on a Monday night. That's what Vicky did – she gave you home. She did it for her beloved Billy. She did it for her three daughters and one son. She did it for her 11 grandkids. Vicky died two years ago after suffering a stroke.
Over the last 20 years, I've been welcomed into hearth and home in Fife, Ayrshire, Park Ridge, Mexico City, Sweden, Wakefield, Warwickshire, Bristol, Farnham, Ireland, and Amsterdam and a dozen other places. So yeah – I've felt lucky.
Then, after all of this loss, I didn't.
But here's the thing. I AM lucky. I'm lucky that I have people I love and people who love me in Canada, the US, Mexico, Scotland, England, Sweden, and Australia. That's more luck and love than I could have ever imagined; certainly more than I deserve and it means the network of people I care about has grown exponentially. When you increase your circle of loved ones, you increase the chances that you'll lose someone you love.
I'm sad today and if I'm honest, I've been sad more than happy for the last couple of years but I've come to a realization. Death can knock you down to your knees and just as you get up, it can knock you down again.
And again.
And again.
Each loss hurts like hell. Each loss staggers your belief and your faith. But somewhere under the pain, under the seething anger and heartache is an understanding that anything of value comes with a price.
Sadly, grief is the cost you pay for love.
Ginette and I are sending our love to the Mawhinney family and all of those who knew Vicky including - the D'Urso's, Emily Fennell Taylor, William Crawford, Micky Kemp, El Dubya and so many other lucky people.